Welcome
to Dreams Collectibles
---
Thomas Kinkade
From musical snow globes to exquisite ornaments, the timeless pieces of this collection will bring harmony and joy to any space.
Jim Shore
Looking for a little charm and whimsy? Jim Shore's collections feature characters from your favorite books and movies, as well as original characters.
---
Harmony Ball
Unique, hand-crafted treasures. Whether it's Harmony Kingdom or Pot Bellys you're searching for, you're sure to find something to cherish!
Disney
Bring some Disney magic back to your castle!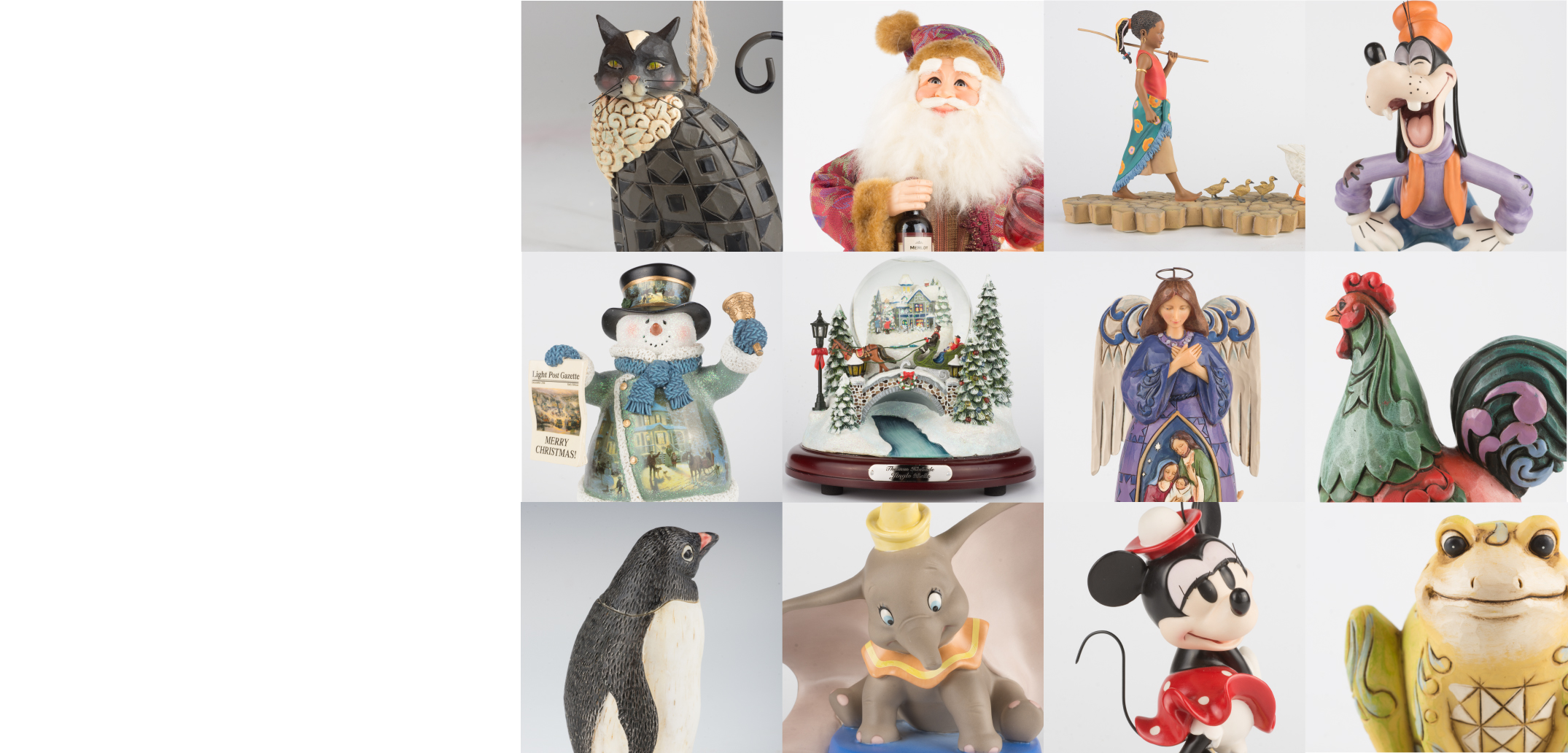 Sign up and
receive weekly news
---
Get Coupons, Discount Codes and More!